I spent part of 2 days this week dying fur with Kool aid. I had a lot of fun and the kitchen smelled like all kinds of sweet flavors.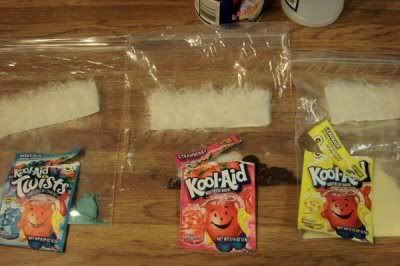 I'm working on two different projects. I used orange Kool Aid for the first.


This is going to be one of my Kitty Kibbles.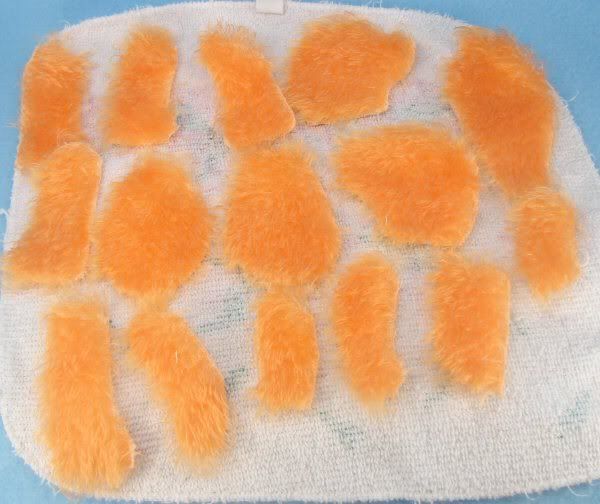 Then I used lemon-lime, cherry, blueberry, and some more orange. The purple is Rit dye because grape Kool Aid comes out more mauve than purple.


Can you guess what this is going to be? Well, now that I have posted the photo I sure hope it turns out like I have imagined!